MYHOLDAL e-Retail Manager
About the job
The e- Retail Manager is responsible for growing myholdal.com so that it becomes a leading e-commerce destination in Beauty, Fashion, and Lifestyle. He/She is responsible for leading the development and implementation of the e-commerce strategy for myholdal.com to drive sales growth, conversion, and improvements in the customer experience. He/She is also responsible for driving engagement of the website while collaborating with internal stakeholders.
Key Responsibilities:
1. Analytics & CRM:
Monitor KPIs, analyze web metrics, produce periodic reports and make recommendations to improve website performance including new ways to drive website traffic and revenue opportunities.
Collaborate with marketing in order to increase brand awareness and desirability.
In coordination with CRM Transformation Manager, segment clients, create personas, initiate clientele actions, and ultimately develop CRM programs that will create customer loyalty and satisfaction.
2. Digital Marketing:
Plan and manage myholdal P&L, budget, and forecast on top of the marketing budget given by the brand managers related to their brands.
Manage the budget expenditures wisely following pre-identified milestones of Sell Out and GPM Margins.
Lead the implementation of new strategies and new partner relationships to increase the online reach.
Draft the marketing plan for the full calendar year in line with the brand marketing calendar.
Innovate and activate key launches, campaigns, and collaborations in coordination with Brand Managers in order to increase the online brands' presence.
Coordinate with the Centralized Marketing team to create marketing content for Myholdal.
3. Operation & Supply Chain:
Recommend and rollout innovative solutions and technologies that would allow, where possible, to highly automate operations and drastically reduce costs.
Identify and assess options for the implementation of new or improved operational processes.
4. Customer Experience Journey & Customer Service:
Implement outstanding customer service levels and establish a unique customer experience through critical service and operational practices.
Design, test and manage customer-facing digital solutions in order to elevate the customer interaction across all the touchpoints.
Handle customer complaints and special orders with the support of the Customer Service Center (Chatbox) and operations teams.
5. Business Development:
Develop the business by gaining market share, increasing the average basket, and growing the customer database.
Negotiate with current and new suppliers on the brand listing, marketing content, and budgets.
Develop new businesses by welcoming new brands that are in line with myholdal identity to the platform.
Acquire limited editions of specific brands and list them on myholdal.com
Maintain good market intelligence and monitor market trends in the e-commerce retail industry in order to foresee potential trends shifts or new business opportunities.
6. Team Management:
Manage, coach, and train the resources for myholdal.com (MLC, Omnichannel Merchandiser, Digital Marketing Specialist, E-Commerce Coordinator, and 4 Chatbox Customer Service Operators) in order to increase performance.
Work on developing and growing the team's expertise as part of career development and succession planning.
Delegate tasks effectively to the team and ensure that they have the needed skills to succeed in order to have an effective and efficient flow of activities.
Qualifications and Experience:
Bachelor's Degree in Business Administration, Marketing, or any related field. A Master's Degree is a plus.
10 years of experience in the Premium and/or Fashion and/or Luxury Retail industry with at least 5 of them related to e-commerce.
Solid understanding of Digital Marketing concepts (Comfortable with Google Analytics, SEM, Google ads, Facebook Ads Management, and others)
Experience in managing and coaching teams.
Experience with Shopify Ecosystem is a plus
Fluent in English and Arabic. French is a plus.
Proficiency in Microsoft Office (Word, Excel, and PowerPoint).
Being a positive ambassador of the broader e-commerce organization & culture.
Great project management skills with the ability to multitask and manage multiple projects in a cross-functional environment.
Analytical skills with the ability to interpret data.
P&L management experience.
Understanding of social and digital trends in the market.
Proof record of strong negotiation skills.
Think like a start-up mentality: staying proactive, flexible, and adaptable in a rapidly changing environment.
Apply
Your application has been successfully submitted.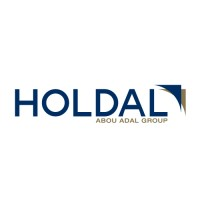 Pampering you through life