Accounting Supervisor
This job is no longer accepting applications.
The Accounting Supervisor is responsible for controlling, reviewing, maintaining and recording accounting transactions in compliance with the company's accounting policies, International Financial Reporting Standards (IFRS), and local applicable tax laws and regulations. He/She is also responsible for ensuring the integrity of accounting information by researching account issues for compliance and establishing quality control over financial transactions.
Key Accountabilities:
1. Supervising and Posting:
Supervise, control, and review supporting documents for appropriate documentation and approval cycle prior to posting.
Review and post journal entries with the corresponding supporting documents for proper recording and allocation.
Maintain and keep up to date the master files (such as accruals, prepayments, rent, etc…) in order to ensure the accuracy of information and non-duplication of data.
Handle periodical accounts payable reconciliation to ensure completion, accuracy, and obligations.
2. Bookkeeping:
Handle the recording of non-recurring and unusual accounting transactions to ensure proper recording, allocation, and presentation.
Handle the recording of adjusting and reporting journal entries to ensure proper recording, allocation, and presentation.
Assist in any other bookkeeping assigned in order to support the accountants.
3. Periodical and Year-end Closing Process:
Assist the Accounting Manager in performing and ensuring a smooth periodical and year-end closing within the set deadlines.
Handle the closing process and take charge of applying the closing checklist, to ensure the issuance of a fair set of accounts.
Review and resolve accounting discrepancies in order to ensure proper and accurate accounting information.
Generate on-demand reports upon request.
Qualifications, Experience & Skills:
Bachelor's Degree in Business Administration, Accounting, or Finance. Master's or MBA is a plus.
5-6 years of experience in general accounting.
Possess broad skills in the Lebanese tax laws.
Proficient in Microsoft Office.
Strong analytical and problem-solving skills.
Professional certificate in IFRS.
Apply
Your application has been successfully submitted.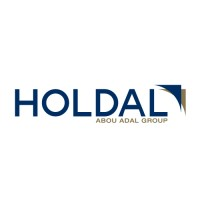 Pampering you through life