Plastic Production Technician
About the job
The Plastics Production Technician is responsible for setting up and operating plastic mixing, calendaring, extruding, and molding processing machines used in the manufacture of plastic parts and plastic products.
Key Accountabilities and Responsibilities include but not limited to:
Set up molding machine parameters to produce quality acceptable parts for production.
Troubleshoot and perform process changes as needed on the machines.
Perform mold changes quickly and efficiently as scheduled.
Ensure machines are running efficiently and producing products within the standard.
Set up all auxiliary and secondary equipment as required.
Measures and loads materials, items, and ingredients for mixing into machines and feeding mechanisms.
Throws flash and rejected parts into grinder machine to be recycled.
Train operators in running production parts.
Monitoring their rates and part quality.
Set up new tools and help establish and document the optimum processes.
Ability to perform basic machine maintenance, and repairs.
Replace standard components within the mold such as inserts, springs, ejector pins, and fittings.
Provide emergency/unscheduled repairs of production equipment during operation and perform scheduled maintenance repairs of production equipment during machine service.
Perform TPM (preventive maintenance of equipment), according to defined plans.
Maintain Production Records.
Qualifications, Experience & Skills:
Bachelor's Degree in Industrial Engineering, Mechanical Engineering, or any related field.
3-5 years of experience in a manufacturing environment especially in the blow molding industry & injection.
Fluent in Arabic and English. French is a plus.
Great time management skills.
Proficiency in Microsoft Office.
Apply
Your application has been successfully submitted.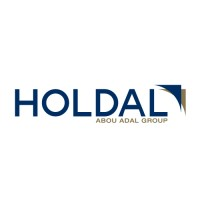 Pampering you through life