Luxury Senior Sales Associate
About the job
The Senior Sales Associate is responsible for representing brand ambassadorship through offering a unique customer journey to clients. She/He must have perfect knowledge of the brands, industry, and competition. She/He is also responsible for developing brand and client relationships through sales, after-sales, and clienteling, as well as ensuring product availability, merchandising, receptions, pricing, and submitting reports.
Key Responsibilities:
1. Sales, Customer Service, and Client Relationship Development:
Assist customers in defining their needs through locating products in the store and explaining unique product features and benefits.
Handle customers' objections and after-sales requests to ensure service excellence in coordination with the Boutique Manager.
Build action plans to achieve the sales targets set.
Develop and maintain new and existing client relationships through PR and clienteling techniques.
2.Boutique, Stock, and Merchandizing:
Implement displays and merchandising according to the supplier guidelines in order to optimize sales.
Apply pricing and discount policies according to the suppliers' and the company's guidelines.
Process cash and card payments and ensure zero cash discrepancies.
Keep track of inventory and ensure stock replenishment in order to eliminate out-of-stock situations.
Ensure zero discrepancies in inventories.
Execute the goods' reception, transfers, and pricing process.
Follow-up on all stores' operational issues, including store housekeeping, store administrative duties, physical inventories, etc.
Prepare and submit the requested daily, weekly, and monthly reports in coordination with the Boutique Manager.
3.Brand and Customer Journey:
Maintain self-training and continuous updates on the brands' collections and news.
Attend product training and share knowledge with colleagues.
Read and learn about brands and products continuously in order to increase knowledge and expertise.
Monitor and analyze consumer behavior, competition, and market trends to propose creative solutions to increase sales and market share.
Apply story-telling and luxury selling techniques consistently to provide service excellence and to build a unique customer journey.
Qualifications and Experience:
Bachelor's Degree in Business Administration, Marketing, or any related field.
5+ years of experience in the retail industry, preferably in Luxury.
Fluent in Arabic, English, and French.
Proficient in Microsoft Office (Word, Excel, PowerPoint) and Digital platforms.
Good understanding of watch mechanisms and jewelry.
Proven selling and negotiation skills.
A detail-oriented and a result-driven multitasker.
Entrepreneur- and proactive-minded, with an ability to think outside the box.
Strong team spirit and work ethics, including leadership and accountability.
A friendly and engaging personality and customer-centric orientation.
Apply
Your application has been successfully submitted.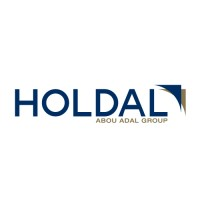 Pampering you through life